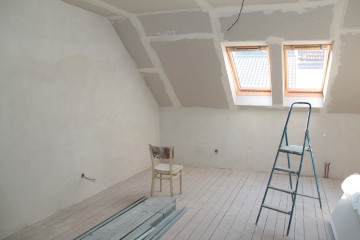 Remodeling? Putting on an addition? Have a new vision for a room in your home? Our specialty from day one has been home improvement with quality craftsmanship and attention to detail. Revitalize your living spaces with someone who cares about your quality of life.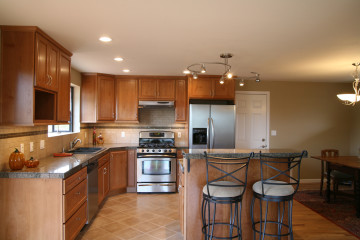 The Kitchen is a homes most functional room - at least it should be. The place where you work to prepare and clean up from your family's meals requires good design, and better execution.
Why Choose Us



 WE STRIVE FOR QUALITY
We have a proven record of excellence in quality construction. No matter the project size, we are always producing work that we would be proud to have in our own homes. Our testimonials don't lie, and we don't leave until you're happy with your home improvements.
 CUSTOMER EXPERIENCE IS KEY
For us, honesty is the only policy and we strive to complete all projects with integrity and fairness. We work alongside our customers needs to ensure that budgets are met, workspaces are kept clean, and the impact on your living space is minimal during our work. Our work product includes an exceptional customer experience, and it always will.
 YOUR NEEDS = OUR SERVICES
We are committed to completing all projects on time and under budget. The common problem folks see when hiring independent contractors is reliability - and we aim to be your solution. On time, on budget, and off your back. There are no worries when working with Prime Design, and that's a promise..
Who Are We?
Prime Design Pro's was founded by James Epsey II, a contractor from Watertown, MA who has spent his life learning the craft of carpentry and finishing. Founding the business in 2003, James sought to provide excellent quality alongside an unmatched customer experience.
Honesty, integrity, and a passion for creating work that lasts a lifetime and builds character with age are the principals that have built Prime Design from its inception.
Read our Testimonials to see how our previous clients enjoyed our work. Visit us on Yelp or Contact us for your free on site quote!

"Prime Design was very professional from the estimate to the innovative design suggestions to the completion of the work. The quality was excellent. They were dependable, competitively priced and meticulous in their work and cleaning of the work and surrounding area."
Poly Bateman
"My husband and I are so pleased with the finished bathroom/spa you built for us. How you fit that Jacuzzi spa around the corner, I will never know! I so appreciated how you made the effort to work within our guidelines and to follow what we had in mind. That you could go from my drawings to pulling permits and actualizing the whole thing into reality is a credit to your talent. I recommend Prime Design to anyone who wants the personal touch put into their remodeling. Thanks James."
Libby C.
"We absolutely LOVE our new kitchen. We were so impressed with Mr. Espey's work that we hired him to complete all the interior work that he custom made for our replacement windows. He also worked on the exterior of the house removing old shingles and replacing it with a vinyl product that simulated the shingles and preserved the look of our cape home. We now have a carefree and maintenance free home."
C. Falcone
Our promise as a contractor is to build community value into every project while delivering professional expertise, exceptional customers service and quality construction.